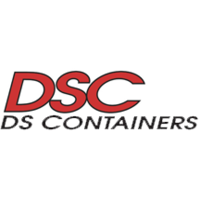 Job Description
Requirements
Industrial Electrician / Electronic Repairman 3 to 5+ years experience
Must work well in a team oriented manufacturing environment
Mainly working on electrical problems, but also willing to work with mechanical personnel to solve problems together
Complex problem solving is needed with a team attitude
Must have industrial electrical knowledge with the ability to work with 3 phase motors, inverters, and servos. AC and DC control circuit component trouble shooting ability
Electronics understanding of components such as Diodes, Resistors, Capacitors, etc.
Must be able to read industrial electrical drawings with the ability to use trouble shooting equipment such as Oscilloscope, Multimeter, and Amprope to solve equipment problems
A good understanding of PLC's preferably Allen-Bradley and Omron. Ability to get connected to the plc and trouble shoot the logic
Familiarity with Rockwell PLC products and understanding of software, connecting, etc. Not necessarily programming but troubleshooting
Some programming ability would be a plus
Willingness to work overtime as needed
Ability to work 2nd OR 3rd shift, but 3rd is needed immediately
Skills / Attributes Required:
Ability to determine causes of operating errors and what to do about it.
Ability to read schematics and drawings (as built, blue print, line, etc.).
Ability to work quickly and adjust priorities.
Ability to work safely.
Ability to keep your hand and arm steady while moving your arm or while holding your arm and hand in one position.
Ability to make precisely coordinated movements of the fingers of one or both hands to grasp, manipulate, or assemble very small objects.
Ability to use mathematics to solve problems.
Ability to read electrical drawings (schematics).
Ability to read and understand program logic.
Ability to use a computer to troubleshoot programs.
Competencies:
Safety oriented (Adheres to PPE requirements, works and expects others to work safely.)
Results oriented (Delivers results on time and as expected.)
Service oriented (Inspires others to a strong customer service orientation.)
Communication (Delivers appropriate verbal, written and hand sign communication.)
Self management and development (Takes personal responsibility for actions and for own growth and development.)
Teamwork (Encourages collaboration with others to achieve a common goal.)
Change (Embraces and creates change.)
Work Conditions:
While performing the responsibilities of this job, the employee is frequently required:
To sit, stand, walk, talk and hear.
To use hands to grasp, finger, handle or feel and reach with hands and arms.
To be mobile.
To lift, bend, climb, stoop and crawl.
To lift and transport moderately heavy objects.
Vision requirements include:
Close vision
Distance vision
Peripheral vision
Depth perception
Ability to adjust focus
Ability to match or detect differences between colors, including shades of colors and brightness.
Apply Here
PI124615637
Preferred Years Of Experience:
5
Year(s)
Employment/Position Type:
Full Time
Travel:
No Travel