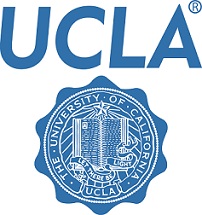 Los Angeles

,

California

90024
Job Description


As one of America's finest universities, UCLA has a tradition of advancing higher education and the common good through excellence in scholarship, research and public service. UCLA is California's largest university and a model for public institutions of higher education. Academic excellence, faculty distinction and a comprehensive curriculum are hallmarks of the UCLA experience. The university is an educational and architectural landmark in Los Angeles, attracting thousands of visitors and scholars each year.

Elevator Mechanic - Requisition 25989
UCLA Facilities Management, Los Angeles, CA

Facilities Management is seeking a skilled Elevator Mechanic to service, maintain, inspect, test, repair, install and modify various elevator electro/mechanical systems and related equipment. The incumbent will respond to trouble calls involving emergency repair or replacement; evaluate problems involving minor repairs and determine cause; select appropriate materials and equipment required to complete the repair. They will also write accurate reports and maintain maintenance log books; write work orders and status reports, materiel orders and request parts as needed.

Job Requirements

Must possess State of California Competent Conveyance Mechanic License.

Working knowledge of all elevator systems, e.g. hydraulic, electric, gearless, variable voltage, and solid state; theories of operating and servicing procedures of elevator systems, e.g. sequence of operations, motor controls and dispatching.

Ability to troubleshoot electro/mechanic systems for malfunctions, damage, or deterioration or need for adjustment by reading indicator lights on equipment, checking for burnt, loose, or dirty contacts and wires, worn out or broken parts and faulty wire insulation.

Knowledge of all levels of elevator code requirements, e.g., Los Angeles City Codes, State of California codes, Fire and Seismic Safety Codes, and their specific interpretations and applications to appropriate elevator components.

Must possess valid California Driver's License, Class C and ability to drive a University truck or other light vehicle in the course of duties.


Full information concerning the job qualifications are listed on the official UCLA job posting.

How to Apply:
Qualified applicants may apply for this position using the UCLA Career Opportunities website. Go to https://hr.mycareer.ucla.edu/ and search for Requisition 25989. Or, quicklink:
http://hr.mycareer.ucla.edu/applicants/Central?quickFind=70691

Benefits
UCLA offers a comprehensive benefits package, including an average of three weeks of vacation per year; an average of 12 days sick leave per year; 13 paid holidays per year; health, dental and optical benefits; life insurance; disability insurance; the University of California Retirement Plan; various voluntary UC Savings Plans. There are also special programs and privileges available, such as accessibility to cultural and recreational programs, athletic events, the University Credit Union, and much more!

The University of California is an Equal Opportunity/Affirmative Action Employer advancing inclusive excellence. All qualified applicants will receive consideration for employment without regard to race, color, religion, sex, sexual orientation, gender identity, national origin, disability, age, protected veteran status, or other protected categories covered by the UC nondiscrimination policy.






Copyright ©2017 Jobelephant.com Inc. All rights reserved.

Posted by the FREE value-added recruitment advertising agency

jeid-ebe0db21e1cc424bbb81e460953b092a
Employment/Position Type:
Full Time